OEM LED Headlamp and Rear Light Units: Explained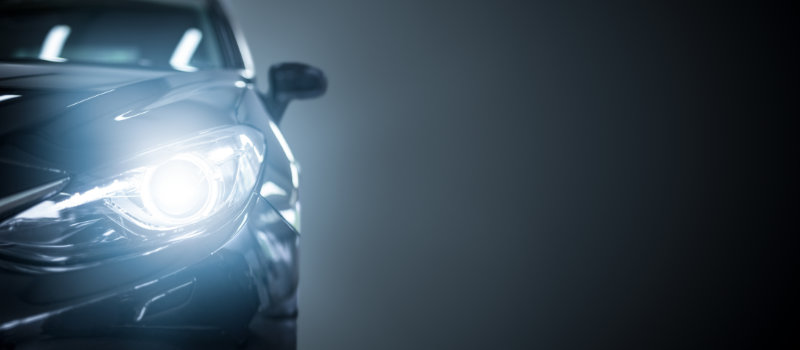 What Are OEM LED Units?
OEM (Original Equipment) LED headlight units and tail light units come direct from the factory and are fitted at time of vehicle purchase, or as a factory upgrade (AKA factory fitted).
Typically, before purchasing a brand new vehicle, you'll be asked if you want the following light clusters:
Standard (Halogen) Units
Sealed LED Units
Xenon HID Units
Each option presented uses a different type of technology and they all offer a variety of benefits.
Sealed LED units are exactly as they sound.
They contain different clusters of LED bulbs that are sealed into the LED unit.
LED's allow for an instant light output and many people choose them as a styling option.
---
Are Sealed LED Headlights / Tail Lights Road Legal?
Yes!
Simply put, they are road legal because they are factory fitted.
They will be "e marked" and are built for the sole purpose of the vehicle.
Unlike aftermarket LED's or HID kits, these units will not be replacing a specific bulb type but instead – will be replacing the whole unit.
The light output and beam pattern will be exactly as the manufacturer intended.
---
How Do I Get Road Legal LED Headlights Or Tail Lights?
Simply put, the best way to get fully legal LED units is direct from the dealership when buying a new car.
Of course taking these more advanced light units will add a significant amount to your final bill.
Another option is to source aftermarket LED headlight units.
This option can be cheaper and in theory gives you more flexibility when shopping around. However full upgrade LED headlight units are not yet widely available. Rear LED clusters are more common and depending on your vehicle, you may have some choice over the styles and options available.
You can swap the units out completely as they are designed to be a direct replacement.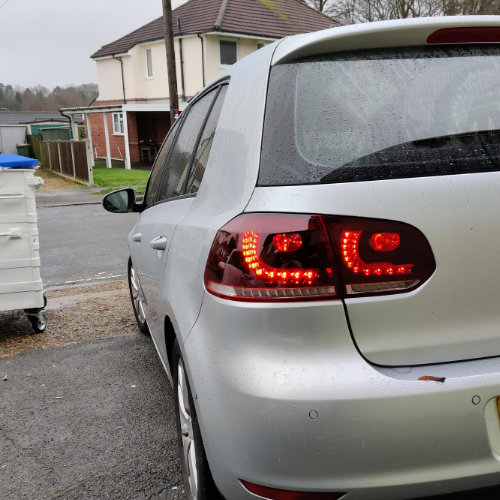 ---
The Negative Side To Sealed Headlight Units
The Cost
The price for sealed LED headlights from a dealership can be anywhere between £500 – all the way up to £2,000 – depending on the make and model.
This is exceptionally high compared to standard headlights.
If you're buying a car from new, on finance – this will feel like a large amount added on at the end of your purchase.
---
Bulb Out? Pay Up!
It is of course true that LED technology is generally more durable, so you shouldn't get failures so often. However it is still possible and will happen from time to time. Let's say a bulb goes out and you need to get it changed ASAP.
You can't just pop your bonnet and replace a bulb. This is not a quick D.I.Y. job.
You'll need to replace the entire unit because….. It's a sealed unit!
Imagine getting a headlight bulb out and needing to pay up to £1000 for a replacement, and that's not including the labour charge to replace it.
---
Not As Bright….
Whilst they are much brighter than a standard halogen bulb, they still can't compare to aftermarket LED bulbs or HID kits.
We've tried and tested them in the past and whilst they look good, they don't quite hit mark in terms of brightness.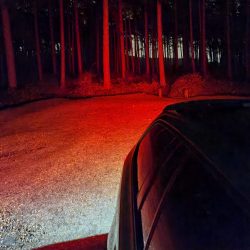 Aftermarket brake and reverse light.
---
The Positives Around Sealed Units
Lower Power Requirements
LED bulbs require a fraction of the power standard bulbs do.
Since the draw of power is lower, the performance of the battery is increased.
This allows the vehicle to focus more on other aspects such as smart safety features.
---
Brighter Than A Standard Bulb
Whilst they aren't as bright as an aftermarket bulb, the quality of light being emitted is still far superior to a standard halogen.
Another bonus to LED bulbs is that they emit less than half the heat a standard halogen would.
This means they are less likely to fail.
---
Sequential Indicating
This is a cool feature that most LED units have.
It's where the indicator has the same effect as a loading bar icon.
You may have seen it before and didn't know what it was called…. Now you know.
---
Adaptive Lighting
Most LED units will have sensors telling them when to turn on or off.
Adaptive lighting is a bit more intuitive than simply turning on a fog light when it's foggy.
Some adaptive lighting systems will know when you're going up or down hill, turning a corner, driving in the rain and will adapt to suit your needs.
Matrix LED headlights are also available from Audi but they are for the top-end models and probably for another article.
---
Stylish
Sealed LED units are designed to look great.
Manufacturers know that the added style is worth it and so do their consumers.
You can clearly see the difference between a person that's bought the standard variant and the one that's purchased the upgraded headlights.
That is a big selling point for any dealership.
---
Longevity
Hey, it's a sealed headlight unit with LED's inside! It's bound to last longer.
There's no outside influence of water, dust and people mechanics getting their greasy fingers inside it.
Couple that with the long-lifespan of LED's and you have something that can potentially last years.
---
Completely Road Legal
Another positive which we have mentioned before is they are 100% road legal!
They are purpose built for the vehicle and the bulbs are designed to be in the headlight unit from the showroom.
So not only do they have a great life-span, look stylish, adapt to the conditions around you and are brighter than a normal bulb – they're road legal.
Related Information
OEM LED Units
Author: Dean Michael