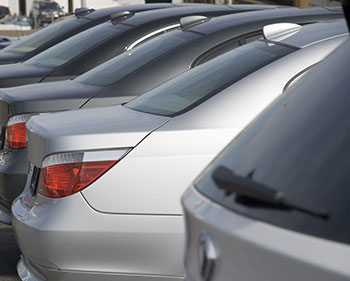 So, you've left the family hatchback at home, flown to your holiday destination, collected your keys from the car hire desk, and now you're driving around in your 'holiday' saloon car.
But wait a minute – where's the switch for the rear wiper? Wait, where is the rear wiper?
You've probably never noticed it before if you've only ever driven hatchbacks, but it's true that many saloon/sedan cars are lacking wiper blades on the rear window. Why would car designers choose to add rear wipers to some cars, but not others?
Smooth Operator
If you read our previous blog, you'll know how the flat or steeply-sloping backs of some types of vehicle affect the direction of the airflow across them.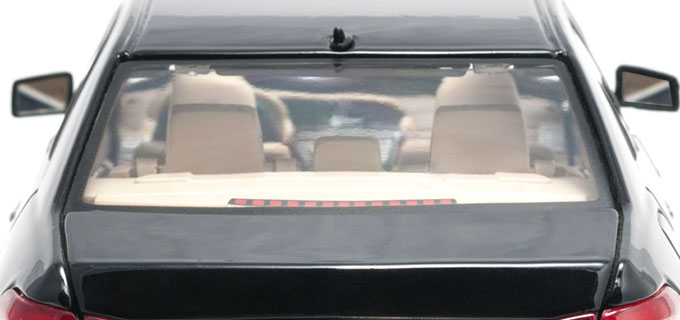 The lower air pressure in the space directly behind the vehicle sucks in the air around it and swirls it around, kicking up all manner of dirt & dust and depositing it on the rear of the vehicle.
Meanwhile, because the airflow isn't directed across the rear windscreen, any dirt and excess water that has accumulated on the windscreen will simply stay there until the rear wiper removes it.
Why don't sedans have this issue? Quite simply, because their rear ends taper off more smoothly, the airflow can travel across the surface of the car much more easily and directly.
This means air can also travel across the windscreen and remove water sitting on the surface – so there's no need for a rear wiper blade.
If the car did have a rear wiper, the more aerodynamic airflow would actually cause the rear wiper to lift, making it about as much use as a chocolate teapot.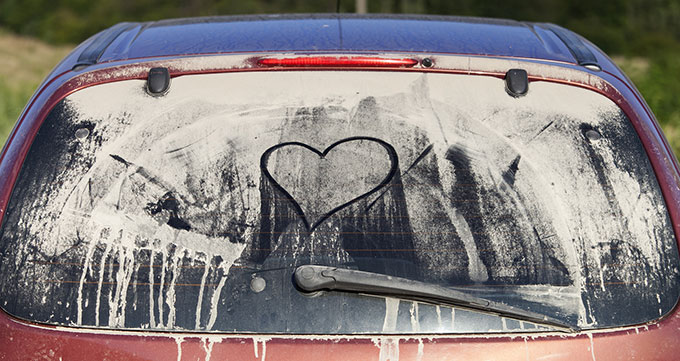 So Where Does the Dirt Go?
Swirling air is still an issue for saloons, but it typically forms at the very back of the car behind the boot (far away from the rear windscreen), and the vortex itself is often much smaller because the area of negative pressure is smaller.
This can cause a buildup of muck on the rear number plate and lights. For most of us this isn't an issue as we clean our cars every weekend, but for those that neglect these duties there is the potential to be less visible to other road users, or even have an obscured number plate.
Of course there is always a car designer who decides that their saloon should have a rear windscreen wiper. Do you know of any?
Related Articles
Silicone Wiper Blades: Explained
Author: ABD.co.uk